Feel free to contact us
Do You Have

Any Questions?
Please read questions below and if you cannot find your question, please send it to us and we will answer you as soon as possible.
F.A.Qs
Frequently asked questions
How can Data and Process Management help my company?
A professional Data & Process Management is needed to create results in an effective and efficient way and always based on the right data. An absolute "MUST" to be successful also in the future.
Can you explain Governance?
A Governance model describes roles, responsibilities, standards, guidelines & more to ensure an efficient data & processes management.
What is meant by Process Management?
A professional Process Management delivers lean and fast processes with are highly automated, e.g. by the usage of robots.
What is meant by Data Transformation?
Data Transformation combines for us all steps which are needed to make structured, good and complete data out of originally unstructured, bad and incomplete data. And this longterm and sustainable.
What does SAP MDG-M stands for?
MDG stands for "Master Data Governance" & "M" for Materials and is the tool the company SAP offer to maintain Material Master records.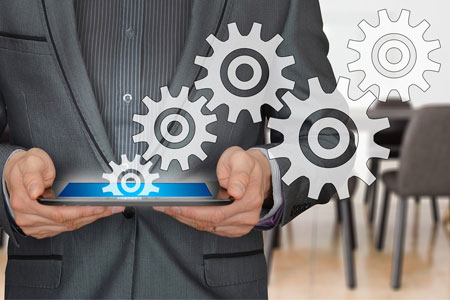 Ask Us
Quick contact form